It's no secret: Tap Dance is a vital asset in the world of show business. But it can be extremely daunting to start. There are so many new questions:
What do I look for in a tap shoe?
What kind of floor do I need?
Why do I keep messing up my shuffles?
What even is a shuffle?
WHY ARE MY FEET KILLING ME!?
No fear! I've spent the last 15 years to studying tap dance with some of the most notable tap dancers of our time. I've choreographed and performed as a tap dancer on countless New York stages, and as Big Red in High School Musical: The Musical: The Series on Disney+. Now, I'm excited to share my secrets with you! Are you interested in working in show business? Sharing your talents on Broadway, television, and in films? Building your tap dance toolkit is the next step.

Join me in a 10-week exploration and introduction to tap dance!

We'll start with the basics:
Using our full foot
Toes and Heels
Shuffles
Flaps
We'll work to develop our skills even further:
Cramp rolls
Rolling shuffles
Paddles (or Paradittles)
Time Steps 
The class will culminate with two exciting pieces of choreography that will challenge and expand your tap dance knowledge!
By the end of this course, you will have the tools you need to be a confident tap dancer in an audition or school setting, and you'll have the spark to continue your tap dance growth and exploration, and further your development as a dancer and performer!

Lessons will be released weekly from September 16th-November 11th, 2022



This course is for you if:
You have taken a few tap classes at your local dance studio or elsewhere, and are excited to learn more about the foundations of tap dance!
You have never taken a tap class before, and aren't sure where to begin.
You're prepping for college auditions.
You're looking for a new way to engage with a vibrant community of dancers, performers, and students!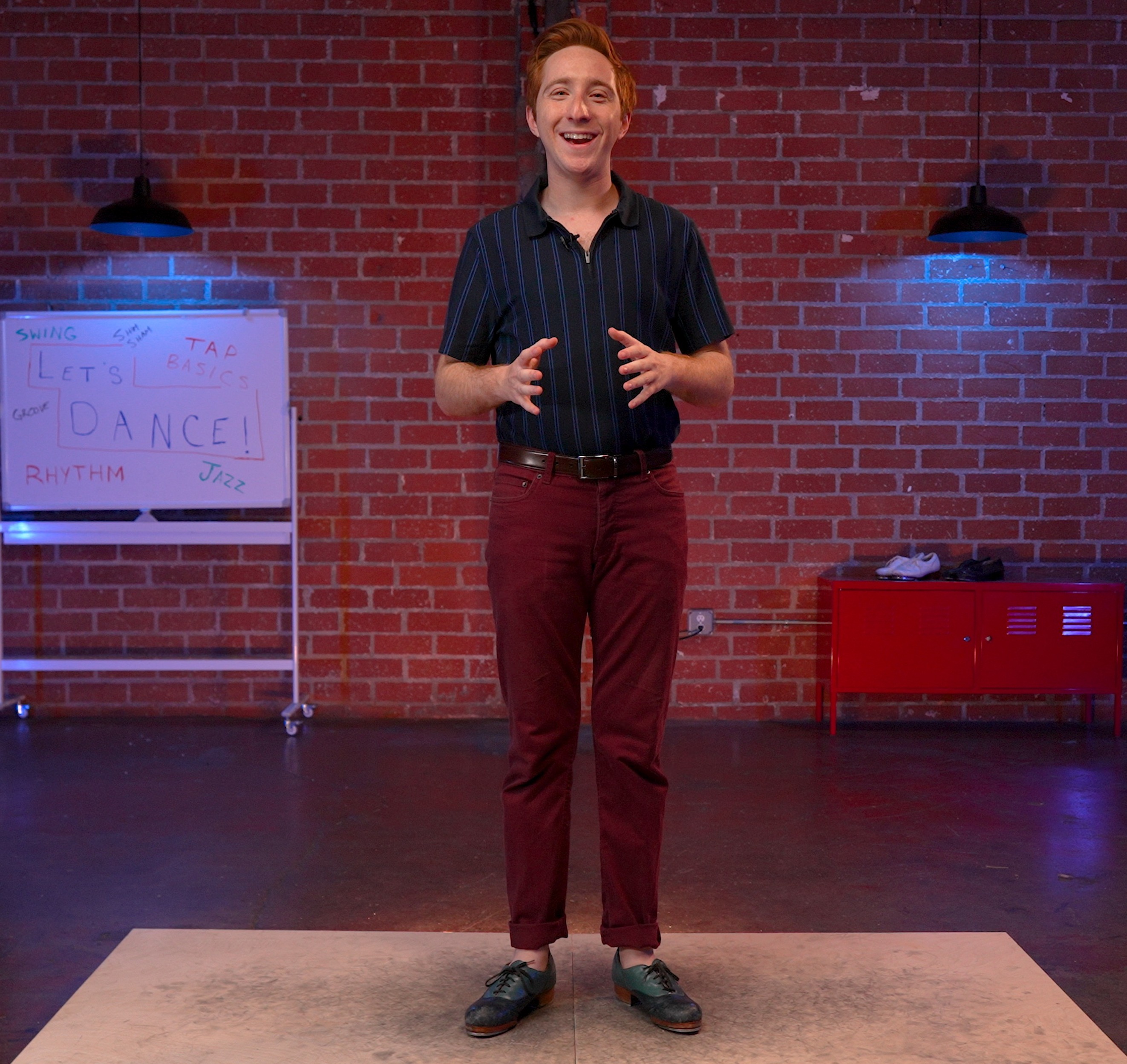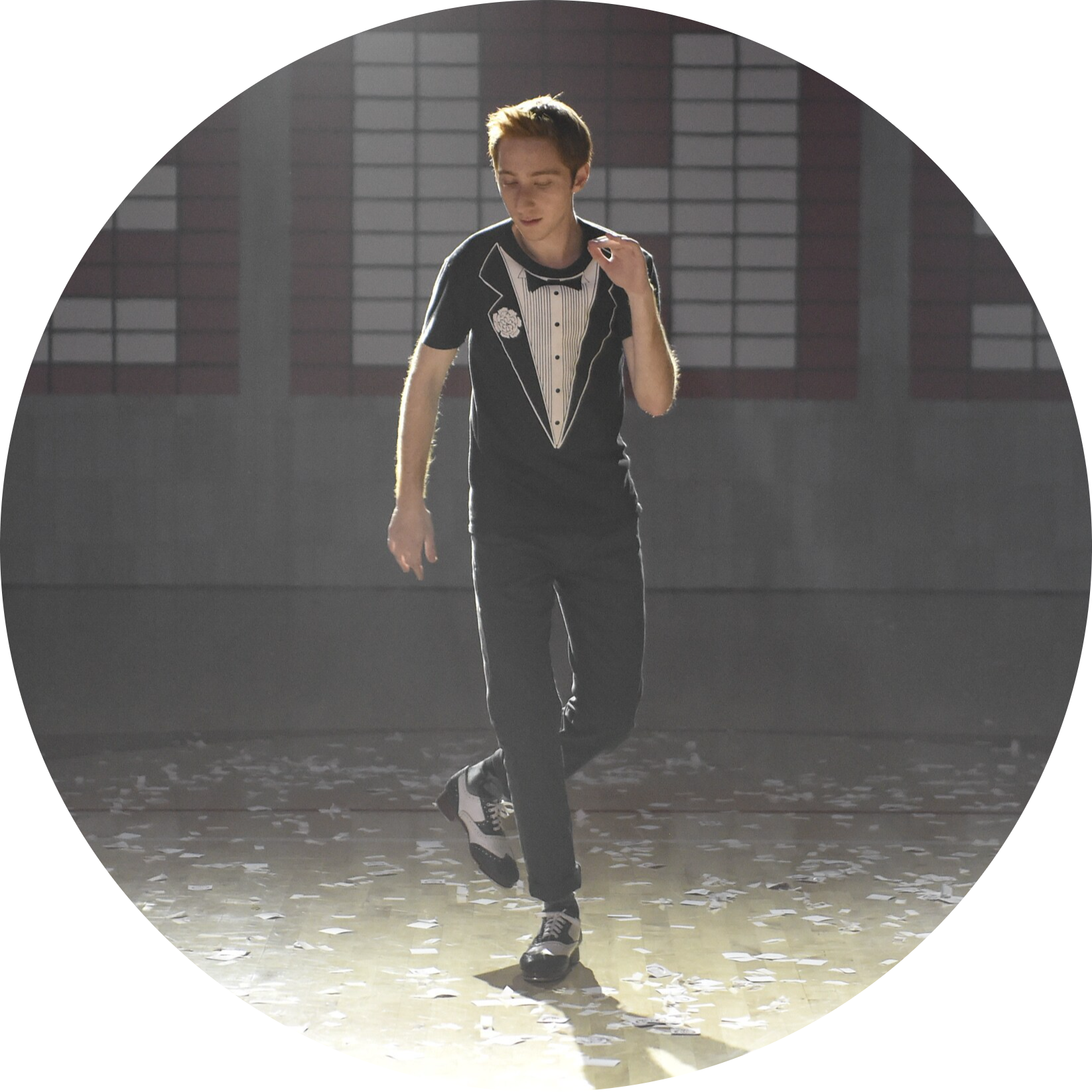 Larry Saperstein is a Tap Dancer and Actor, known for his portrayal of "Big Red" in the Disney+ original series, High School Musical: The Musical: The Series, a spin-off series based on the Emmy Award winning High School Musical franchise.
For 6 years, Larry trained in NYC with the prestigious Tap City Youth Ensemble, and has learned from tap dance masters, such as Brenda Bufalino, Sarah Reich, Michelle Dorrance, Joseph and Josette Wiggan, and more.
He taken his tap dance knowledge from New York to Los Angeles and beyond, and is excited to share those skills with you!

(photo credit: Disney+/Fred Hayes)


Frequently Asked Questions
What if I've never taken a tap class before?
No fear! This course is designed to begin your tap dance journey from the ground up, starting with the basics of getting comfortable in your shoes, and working towards intricate steps and rhythms!
What if I don't have tap shoes?
If you're looking to purchase a new pair of tap shoes, check out your local dancewear store, capezio.com, or blochworld.com. If you are interested in this course but aren't sure if you can get tap shoes, no problem! You can still learn new tap dance skills in sneakers, or even socks! Just be careful of your surroundings, and make sure you aren't dancing on a floor that's too slippery!
Where should I tap dance?
Portable tap boards are a great way to tap dance anywhere! We are lucky enough to be partnering with Tony The Tap Floor Guy for this course. Click here for more information on how to get your own portable tap board!
(A portable tap board is NOT required for this class.)
How long do I have access to this material?
Forever and a day! Once you enroll, you'll have lifetime access to this course material; you can come back to the information you've learned in this course as you develop your skills even further!
How long is the course?
Each Friday for 10 weeks, we will release a new lesson for you to work on throughout the week! If you miss a week, don't worry! The lessons will always remain available after they've been posted. Each lesson includes a discussion section and an exercise to learn, running about 30 minutes per week, in total.
Will this class help me with college auditions?
Absolutely yes! Most college BFA/Musical Theater programs require a dance audition that includes tap dance. If you're auditioning for a college Musical Theater program and want some extra confidence in the room, this course is a great way to learn some new steps that can really impress!
Check your inbox to confirm your subscription